Three students from Bassett High School and Carlisle School are this year's recipients for The Honorable Gerald L. Baliles Commonwealth Legacy Scholarship and the Walker Family Commonwealth Legacy Scholarship at Patrick Henry Community College.
Administered by the PHCC Foundation, legacy scholarships are available to first-time college students who enroll full-time. Students are selected by a scholarship committee and must maintain a grade point average (GPA) of 2.0 while at PHCC. Recipients also must demonstrate potential for public service and a commitment to developing civic leadership.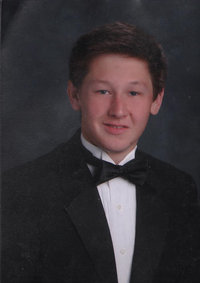 Jordan Brady of Cascade, a recipient from Carlisle School, is the son of Todd and Shannon Brady. He was an honor graduate earning a 3.5 GPA and an active member on the basketball and baseball teams, as well as a member of the yearbook staff, recycling club and junior member of the Station 38 Cascade Volunteer Fire Department.
He also served as a mentor in the Upper School program and was awarded Special Honorable Mention on his Senior Project. He plans to enroll in the Motorsports Technology program at PHCC while also taking classes in the EMT-Paramedic program.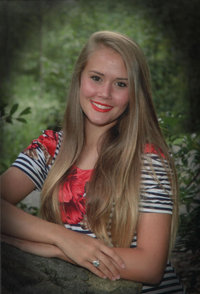 Emilee Janney of Bassett, a recipient from Bassett High School, is the daughter of Randy Janney and Rhonda Lewis. She was an honor graduate earning a 3.7 GPA and attended the Piedmont Governor's School during her junior and senior years. She was also a member of the soccer team, serving as captain, and will continue her soccer career as a student-athlete at PHCC.
In addition to athletics, Janney was a section leader in the nationally recognized Marching Bengal band. She plans to enroll in the Registered Nursing program at PHCC and continue her studies at Old Dominion University to earn her Bachelors of Science in Nursing.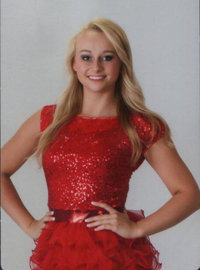 Keri Stegall of Fieldale, a recipient of the Walker Scholarship from Bassett High School, is the daughter of Ronnie and May Stegall. She was an honor graduate, earning a 4.03 GPA and participated in the National Honor Society, Beta Club, Spanish Club and Interact Club. She has received numerous awards including Academic Excellence Awards, the William and Mary Youth Leadership Award and the Daughters of the American Revolution Good Citizen Award.
Stegall was also on the Bassett softball team, the competition dance team and was the percussion section leader for the nationally ranked Marching Bengal band. She plans to complete her Associate in Arts and Science in General Studies with a visual arts specialization and transfer to Virginia Commonwealth University to study graphic arts.