Three students from Bassett High School and Martinsville High School are this year's recipients for The Honorable Gerald L. Baliles Commonwealth Legacy Scholarship and the Gary and Susan Collins Commonwealth Legacy Scholarship at Patrick Henry Community College.
Administered by the PHCC Foundation, legacy scholarships are available to first-time college students who enroll full-time. Students are selected by a scholarship committee and must maintain a grade point average (GPA) of 2.0 while at PHCC. Recipients also must demonstrate potential for public service and a commitment to developing civic leadership.
Brandon Wimbish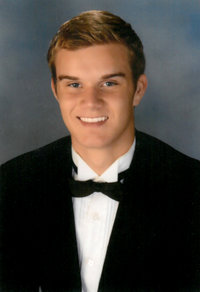 Brandon Wimbish of Martinsville, a recipient from Bassett High School, is the son of Charles and Susan Wimbish. He graduated with a 3.94 GPA and was an active member on the golf and swimming teams as well as a member of the National Honor Society and the National Technical Honor Society.
He also is a certified lifeguard, involved in the Martinsville-Henry County 4H program as a teen leader and he's pursuing the rank Eagle Scout in Troop 61 of the Boy Scouts. His future plans include attending either Virginia Tech or Radford University to major in business and economics and earning a master of business administration (MBA) degree.
Madison Wells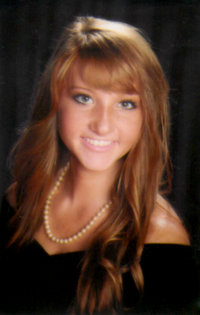 Madison Wells of Martinsville, a recipient from Bassett High School, is the daughter of Robert and Machell Wells. She graduated with a 3.9 GPA and was on the softball, basketball, football, and cheerleading teams, and she participated in dance, horse shows and youth groups. She was a member of the Bassett High School BETA Club and National Honor Society, and received several awards including the Bassett Academic Achievement Award.
She plans to transfer to a four-year university to major in recreational therapy. After completing a bachelor of science degree, she plans to enter a master of science program in occupational therapy.
Travis Maxey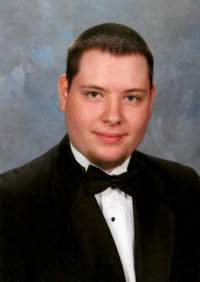 Travis Maxey of Martinsville, a recipient of the Collins Scholarship from Martinsville High School, is the son of Jeff and Kelly Maxey. He graduated with a 3.8 GPA and participated in Boy Scouts Troop 326, First United Methodist Church Youth Group, the PHCC Patriots Race Team and he's a volunteer for the Turn 5 benefit concert series with the Martinsville Speedway.
He plans to transfer to a four-year university to pursue a bachelor's degree in motorsports engineering and eventually work for a field of racing, such as Indy Cars or Formula 1.